Often influenced by founder s and paid
Rules are broken (Regulatory says the content should be marketed)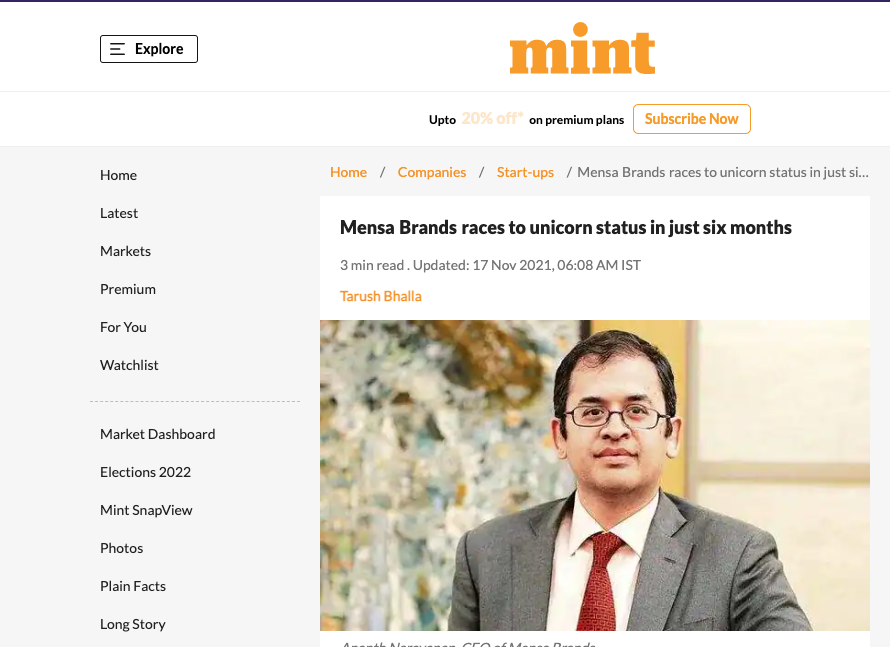 This company had all the deal setup with flipkart. Any new entrepreneur taking this as inspiration will be likely in the very wrong direction. Many founders who have been working on their startups for years will likely get depressed.
---
2. ZEPTO
This news got quite popular and literally almost every popular media publishing did a story on this. It reached the audience. What they didn't show was the reality behind this.
ZEPTO lost 388 crores to make 140 crore business roughly.
This guy basically opened an online kirana shop and lost money! A normal kirana will have enough sense to make this profitable. Businesses like these have been failing for decades, including grubhub. ZOMATO in Indian closed it's operation.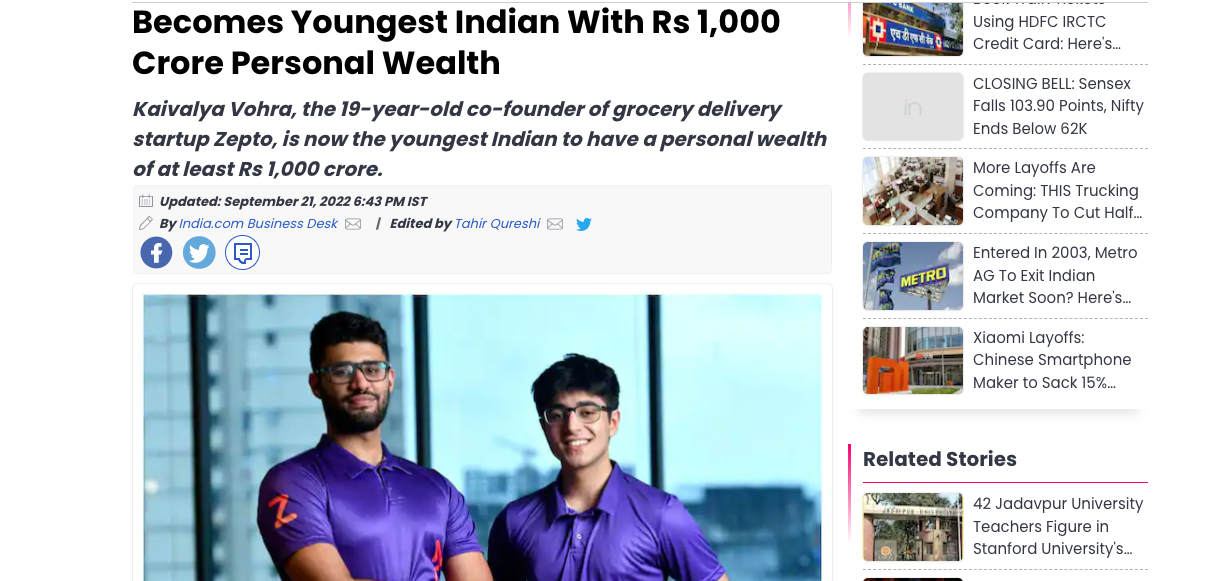 What's the solution?
Take inspiration from the right entrepreneurs
take few suggestions that matter
Make the work happen
Think profit first in the environment
Someone I personally follow is Sridhar Vembu, and Nitin Kamath, Zeta's founder(not sure about his name, publishes posts on what he does daily than only the shiny stuff).