Warning: This pack contains material that may ruin your finance, make you quit your job, and may get you a ride on a rollercoaster AKA entrepreneurship. Anyway, you already know that that's the reason you are here.
I decided to visit Bangalore in April 2022 to talk with an entrepreneur from Bangalore and get clarity on what to do next. And this is my story.  I lived in a PG for the first 3 weeks doing nothing.
I am writing this article so entrepreneurs like you can ready this and know, what to do once you are in Bangalore. This shares info on meeting people from startups, meeting founders and most importantly knowing what's important to you and filtering the BS.
Where to do in Bangalore to meet startups and startup founders?
HSR is the place you should be.
I know HSR because I had seen HSR addresses on many startup websites and heard about the same from people.
Here is my journey.
Hyderabad, 15th April 2022.
I have been trying to go to Bangalore and meet entrepreneurs and know the startup culture they have been living in. I wasn't able to go there for silly reason.
One day I got angry and I wanted to move away. I got everything packed, and left.
I had 2 options
Go to a friend's marriage and come back home
Go to Bangalore, spend time with startups and entrepreneurs, and know the culture, clarity, fundraising, and execution
I got started around 08:30 pm on my bike intruder from Hyderabad and drove the whole night to Bangalore and by 07:20 am, I was at HSR Bangalore. Yes, The startup street you often hear about in the news, media, entrepreneurs, and Twitter.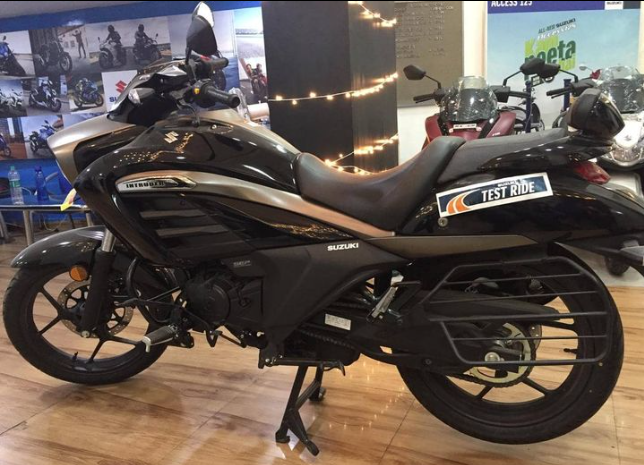 The goal was to talk with entrepreneurs and get clarity on what to do next after we closed the operation for HiCoder(An Edutech training company) as we didn't like the business. FYI, we took this decision way before the Bujus bubble bursted and edtech bubble burst.
We closed even before well-funded LIDO learning was shut, we saw the problem coming and closed way before the market burst it out. It's a bad business model, at least for us.
No, it was time for a new start because we don't want to get stuck with STABLX, the martech service business I started in 2018.
I had to visit Bangalore, just to get clarity on what to do next.
I, Therefore started for Bangalore, especially to HSR. Alone, on a bike, and with a motivation that driving the whole night on my bike at night was easy peasy, despite seeing bad announcement weather. I love doing research alone because even with close friends, a little bias comes in the picture and I don't like that.
For the first 10-15% of my journey, I was wondering if it was a bad idea because the wind was unbalancing my bike. When I searched on google about the weather concerning if this will be a problem for the remaining ride, I saw that the weather was bad in Andhraparadesk and Karnataka.
(This sounds so dramatic, but it is being presented in the exact way it was)
Anyway, After having chicken biryani in a road side dhaba, I continued. It was drizzling and stopping. I kept a slow pace and continued.
After 30% of my journey, the road got cleared, not much tough wind and I was able to drive faster.
Around 12:30 am and 01:00 am, at night, I reached Anantapur and met a guy who saw me doing sit-ups. I was doing that to keep my body active and remain mentally active on a long bike ride.
After the talk, he asked me if I would like to stay at his place for 2-3 days, I said thanks and moved on. I was focused to reaching HSR and doing the research.
I did have friends in Bangalore too but I didn't want to go there because I will just miss the purpose and will go into "fun mode" than "research mode" and fail the purpose.
Around 02:00 am
I was crossing small hills and I saw the moon on my right side, around 45degree if you consider the bike handle to be 180 degrees. I saw the moon on the top of the hill, almost exactly similar to the way we draw a sun on to the top of a hill in childhood.
My mind was blown, I was really happy seeing this. I wanted to capture this moment. But heard a lot about rash lorry drivers and took a wise decision not to stop and continued driving.
Anyway, I reached HSR. Asked 2 guys having their tea if they work in a startup, and they said no.
I reached the HSR club, but it was too early to visit the club. He asked me to come in the evening but told me the price, I guess it was 2L per year. Whatever!
Searched for PG on Google maps, and tried calling them, didn't lift. Went to the location, turns out, they didn't have empty beds.
Visited another PG, and he said there is a bed available. Besides, they were found to be Telugu people so I got comfortable.
Finally, I had a bed and a twisted leg that drained my plans for 3-4 days.
Blinkit was helpful and they delivered me fruits and snacks in 3 minutes(seriously).
Anyway, Talked with people in the room, PG, and found quite interesting people. Some work as operational managers, some work as dev, someone work in some XYZ startup etc.
See, this is why I wanted to be at the right place, because I will find right people.
2 days later, a guy arrives on my side bed, who worked In a MedTech company(can't reveal the name as they did shady things to increase sales, I will talk about it later.)
3 weeks spent being in PG and trying my best to meet the founders
went to sector 2 by walk and tried connecting a few founders (found a few but didn't the way they were)
Went to pub to have fun, also thought that will likely find some founders there (bad idea, I don't drink, ate a lot and it was fun my new mates, didn't find founders)
In 4th week, I tried meetup.com and looked for events around and finally found event conducted by draper house in game bar
Paper House: Marketing for SMBs and SMEs
This is the place where I met many founders and I was really happy. This is where I wanted to reach. Event right now, Dec 2022, it is the best place to meet very early founders and build connections.
In the same week, they conducted "The founders meet". This was the highlight of this Bangalore visit. I met quite many few people. I met founders, co-founders, employees, and wantrepreneurs.
I met people who have done quite less than me
I met people who have done quite more than me
It has Indian(of course) but it also had foreigners who have moved to India to start their startups, build for India, and are doing quite well.
It was the perfect combination of people I wanted to meet.
In one side, I met people from SAWO Labs, in the other, few ex-employees on Dukaan.
Sometimes I was talking to a founder who just got started, and sometime epoeple who started 25 years ago, got their company acquired and now working under another entity.
I met Karan, the founder of an entrepreneurship living space that later got acquired by "draper house". Now Karan works under draper house and helping them in creating new entrepreneurship centers across India.
I recently spoke at Draper House at Marketing for SMBs and SMEs. I am wearing MixCommerce hoodie as MixCommerce is building a Martech platform to simplify SMBs and SMEs. More like salesforce but cheaper, better and commonity focused.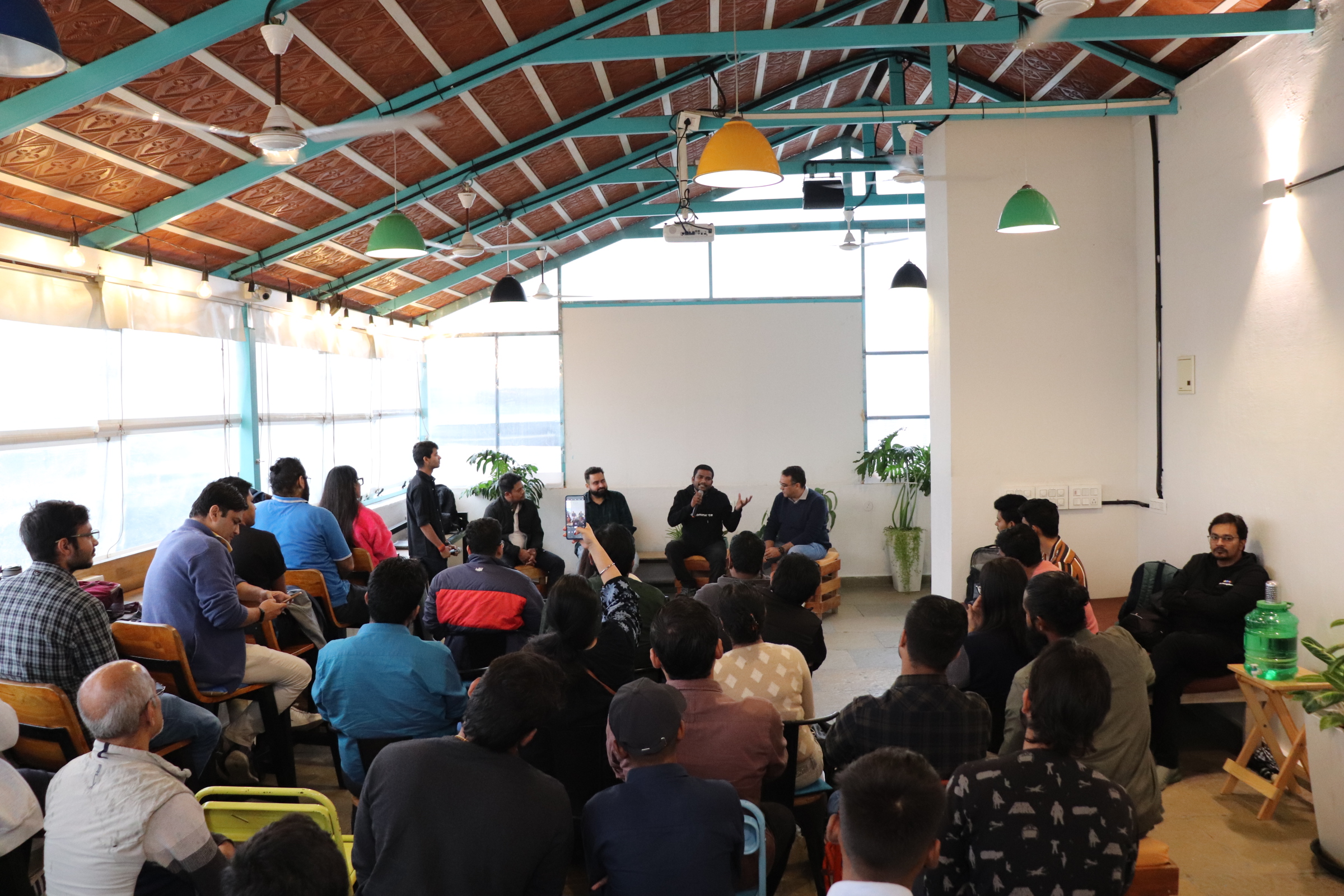 Conclusion: 
The Bangalore Pack
You don't need a startup idea, you may likely find one here or end up working with someone else's idea.
You don't need a lot of money, friends or an apartment. Live in PG and explore.
Keep you living expenses low to spend on restaurants (sometime you may end up having dinner, let them pay, and you pay them your share)
Track echai Bangalore, meetup, and event brite. (Bookmark them and keep visiting)
All founders don't come to events, but you can go from meeting small founders to meet big founders (ask them about events)
All events might not be visible, some are private. Make sure to build connections, join and build WhatsApp groups where people share event)
Build long-term relationship
You don't need to know Kannada to survive. People speak English, Hindi and 106 other languages in Bangalore (seriously, as per Zoho research)
These things will accelerate your experience
Bike (Car is a curse and public transport will never reach on time)
Raincoat in the bag (thin and slim, You never know when it rains)
Go to echai event, Must go to Draper house and tech innovation hum (IAMAI)
Live near Koramangala if you have enough funds on live in any PG that gives you food as well as the stay, and of course wifi. (I was paying 9K/month for 3 sharing). Living in 2 sharing will be crazy because people don't really live there. I don't like to live by myself but also to talk with people, startups, businesses, operations, Martech, engineering, and entrepreneurship while doing my work. 3 sharing was perfect to increase the probability to run into new roommates a people change their PG every few months.
If you are a guy who likes technology, engineering, MarTech, and AdTech, we will likely find me somewhere around this.
Found the article interesting, connect me on LinkedIn writing you found me from the article "The Bangalore pack". I have spent time on this thinking that there will be people like me who would not know and know that my effort is useful and will be fun and measure my effectiveness in giving back to the community.
Note: Don't call me even if you find my number on the site. Just leave a mail or message, and I will try my best to reply.